Copley High School


Class Of 1969

Mini Reunions
MINI-REUNION OCTOBER 23-24, 2010
9 Copley Girls Gather in Charlotte, North Carolina
(A HUGE THANKS to Peggy for putting this great weekend together)
Lunch at Zinc Restaurant
Janet Shady, Pam Hicks, Joyce Griffith, Sharon Abraham, Denise Fellows, Debi Diefendorff,
Peggy Kahler & Donie Stump (not pictured Laurie Duane)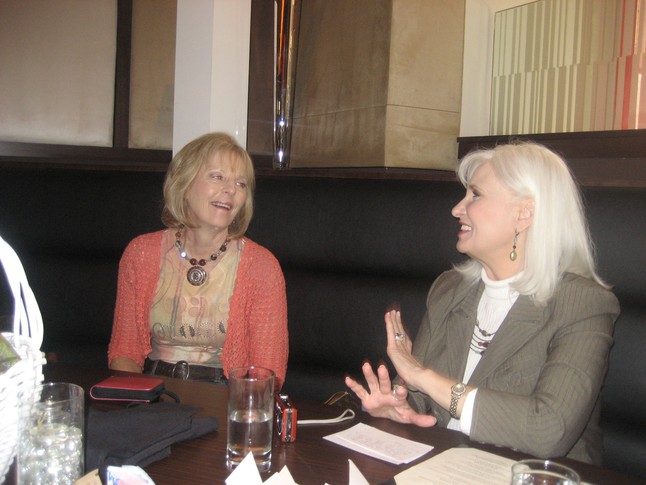 Debi & Peggy Chat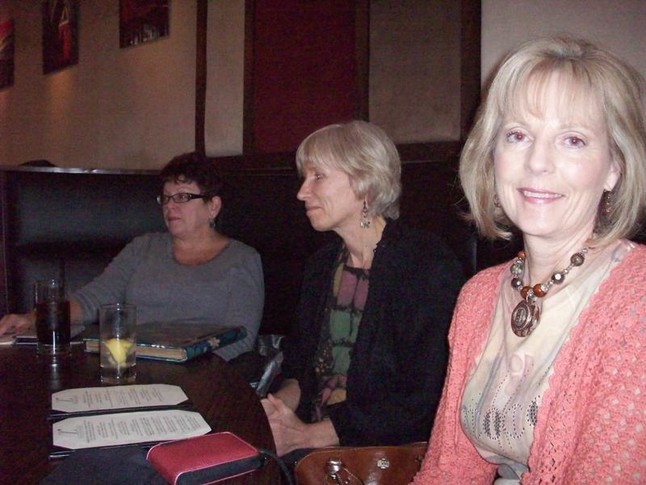 Sharon, Denise & Debi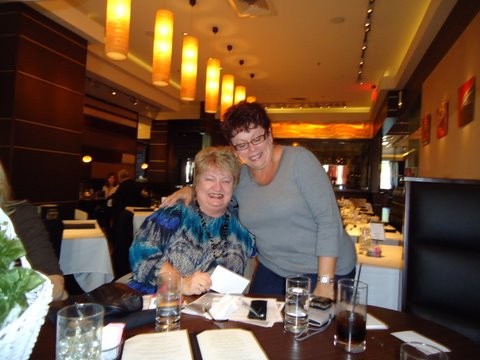 Pam & Sharon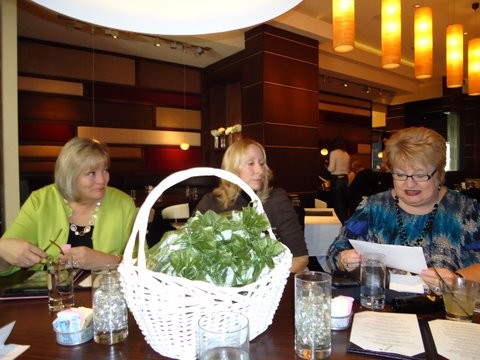 Pam reads a poem as Joyce & Janet look on
(Please read the poem she shared which can be found at the end
of the "Getting Old" gallery)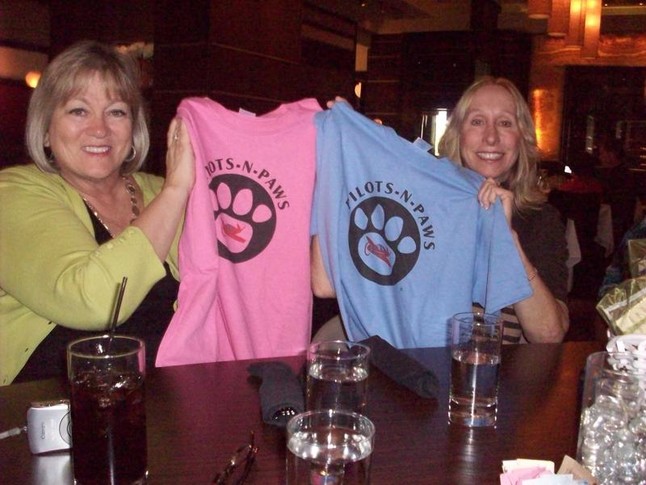 Joyce & Janet show off the Pilot-n-Paws t-shirts Debi brought for everyone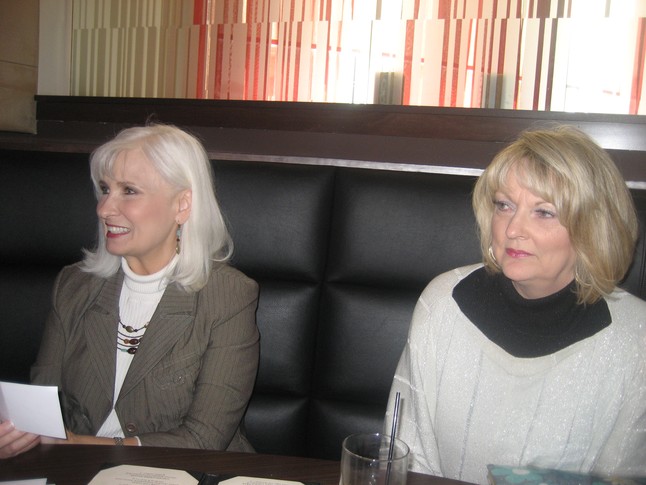 Peggy & Donie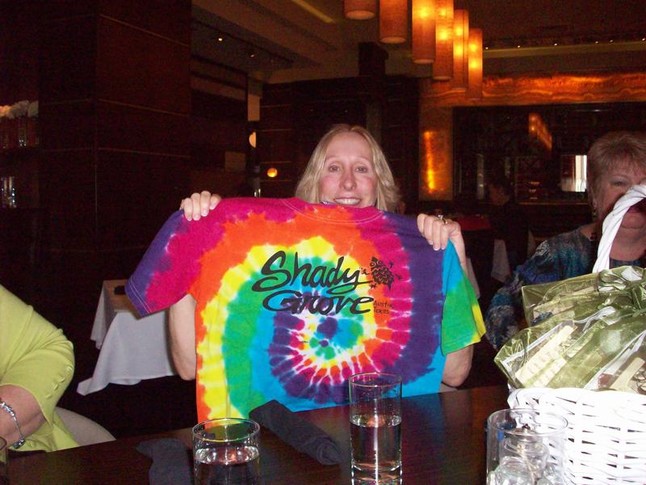 Janet holds up her psychedelic "Shady Grove" t-shirt
A surprise Joyce & Gary brought back while visiting Austin, Texas
Should I wear it to the next reunion?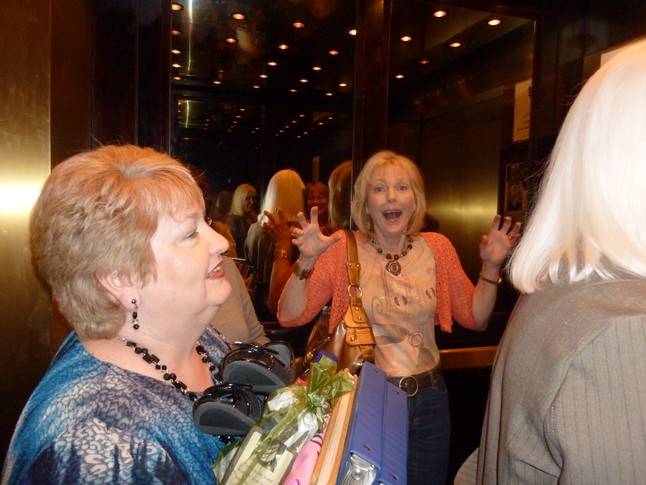 In the hotel elevator after lunch on Saturday
DOORS ARE CLOSED, BUTTONS ARE PUSHED AND WE ARE NOT MOVING
HELP !!!!!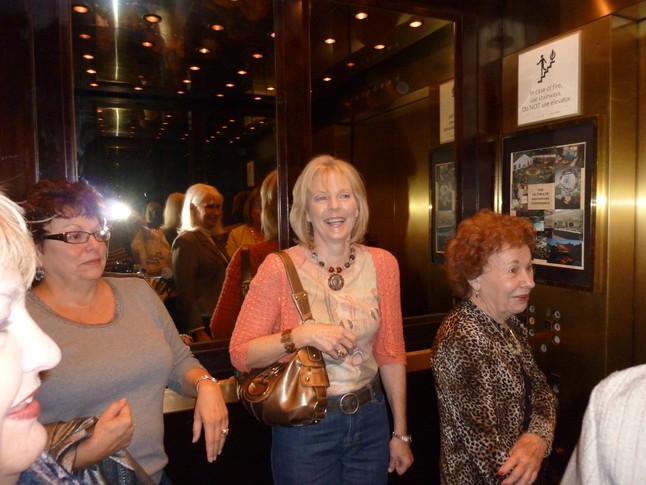 No really, we are not moving and the doors WILL NOT OPEN
When all else fails.......LAUGH
(Pity the poor lady that got stuck with us but we do seem to be amusing her)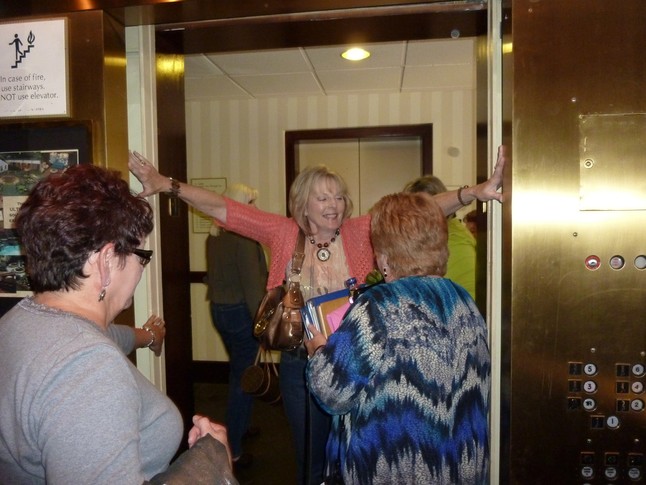 Wonder women Debi gets the bright idea to force open the doors
Free at last, free at last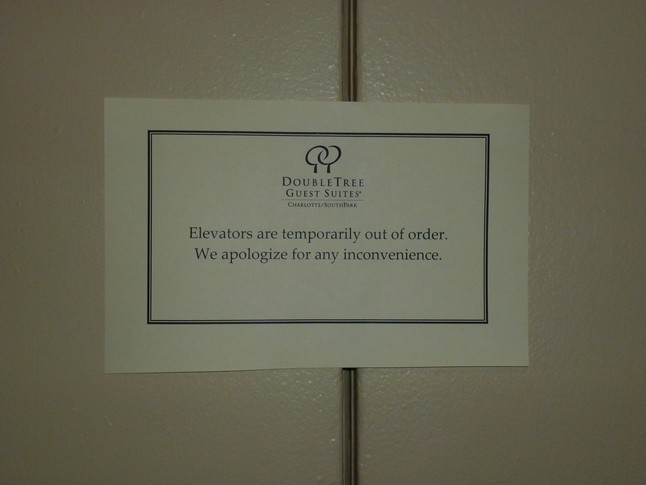 Sign on elevator Sunday morning
Looks like we really broke it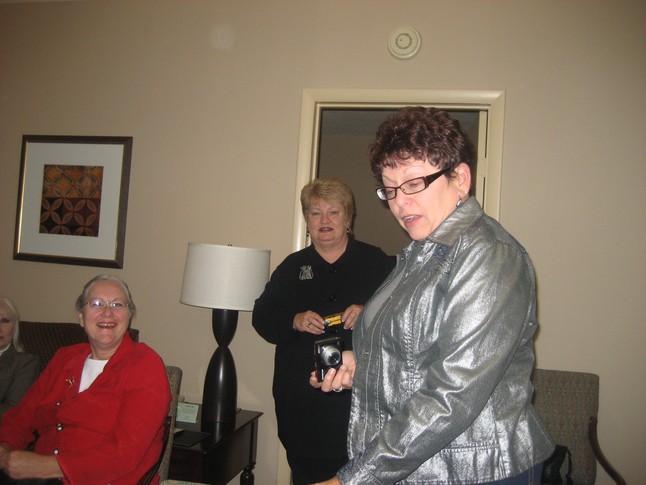 Laurie, Pam & Sharon in the hotel room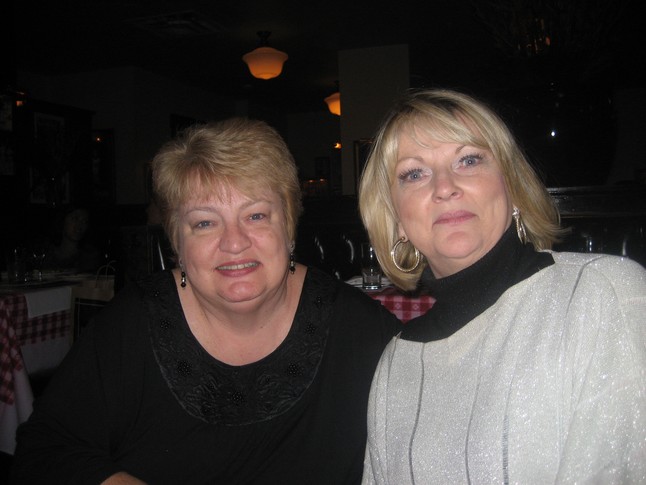 Pam & Donie later that evening at dinner
Maggiano's Restaurant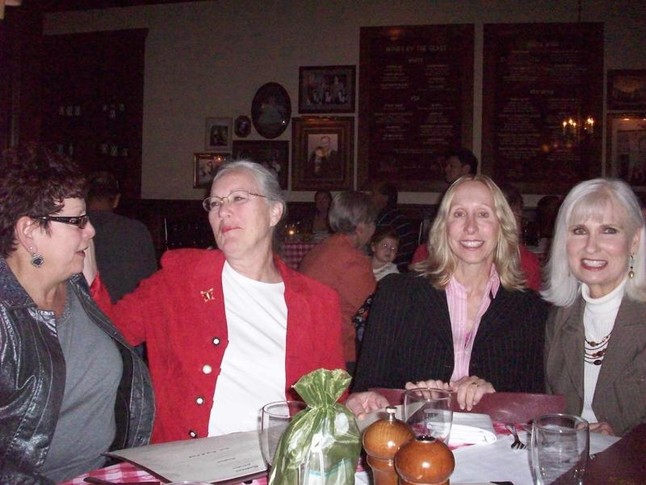 Sharon, Laurie, Janet & Peggy at Maggiano's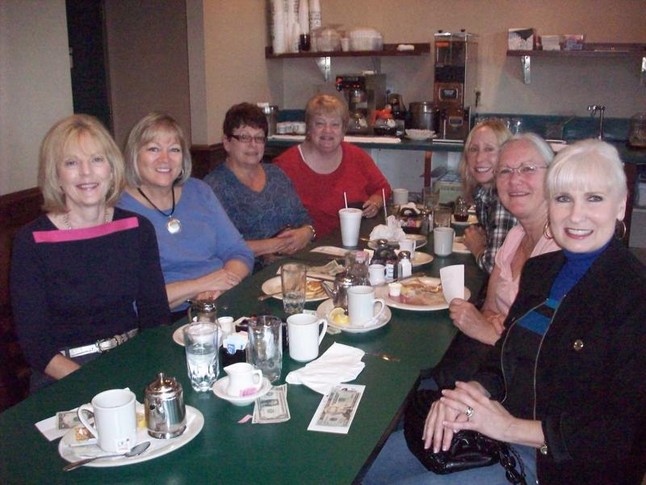 Farewell breakfast Sunday morning at The Original Pancake House
Debi, Joyce, Sharon, Pam, Janet, Laurie & Peggy
We all had such a fun time and are looking forward to doing it again next year
We hope more of the Copley girls can join us (sorry, no stinky boys allowed)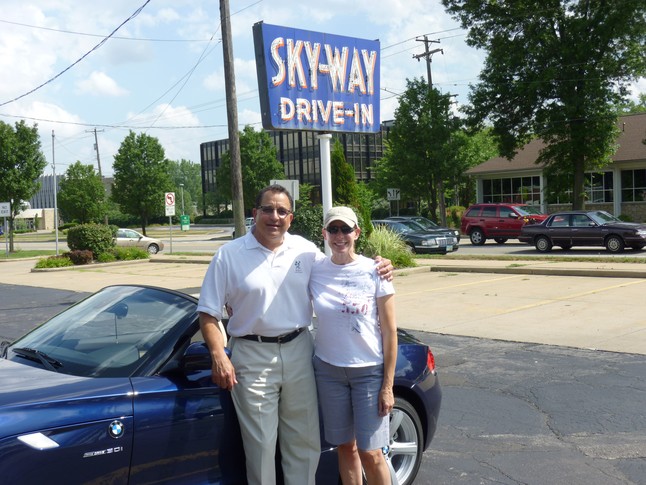 Classmate Rendezvous July 23, 2010
Jimmy & Janet met at SkyWay for lunch when Jimmy came into town for the weekend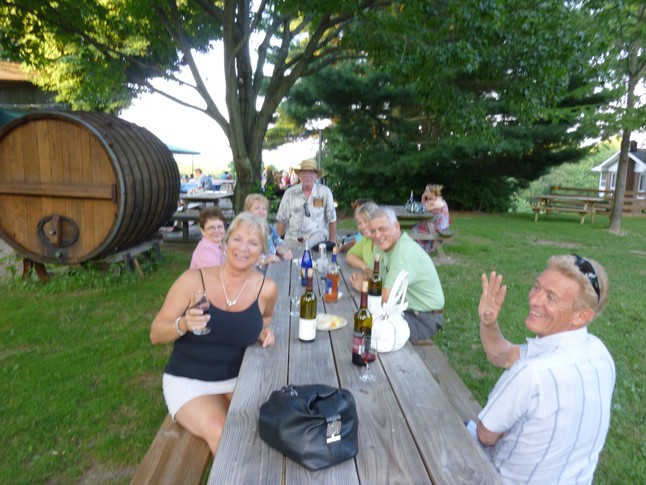 Mini-Reunion July 14, 2010 Winery at Wolf Creek
Claire (Hose) Mendez, Barb (Kuba) Stoll, Pam (Hicks) Matthews,
Jeff Matthews, Joyce (Griffith) Shorter, Gary Shorter & Tim Murray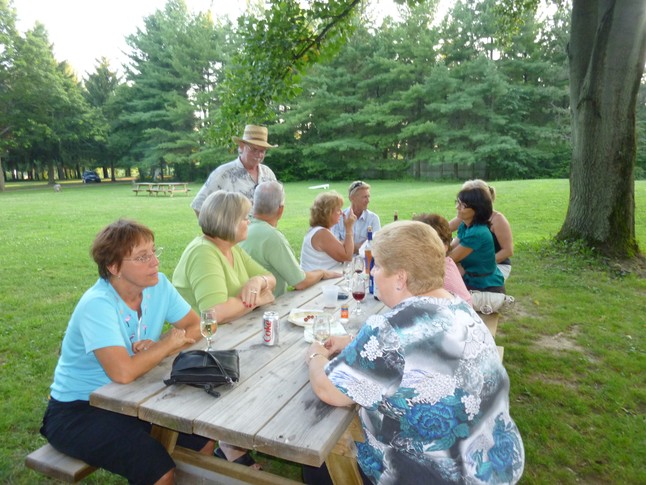 Rox (Origlio) Fragale, Joyce, Gary, Jeff, Dian Fultz, Tim, Claire, Kathy (Inama) Staats & Pam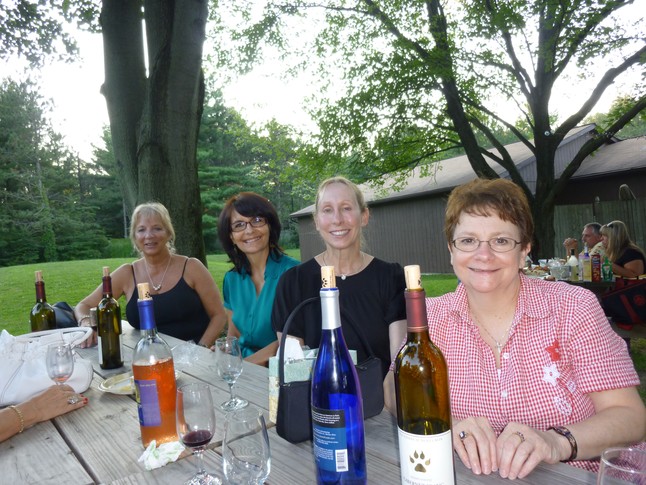 Claire, Kathy, Janet & Barb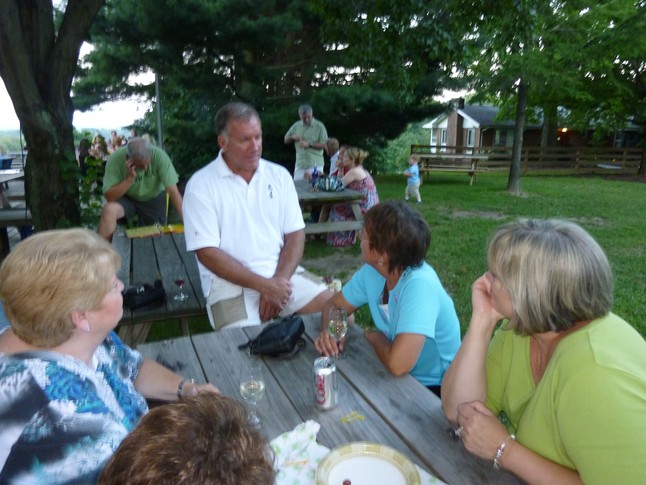 Pam, Bill Bilinovich, Rox & Joyce (while Gary orders pizza for everyone)
Claire, Tom Clapper, Pam & Bill (while Gary is still ordering pizza)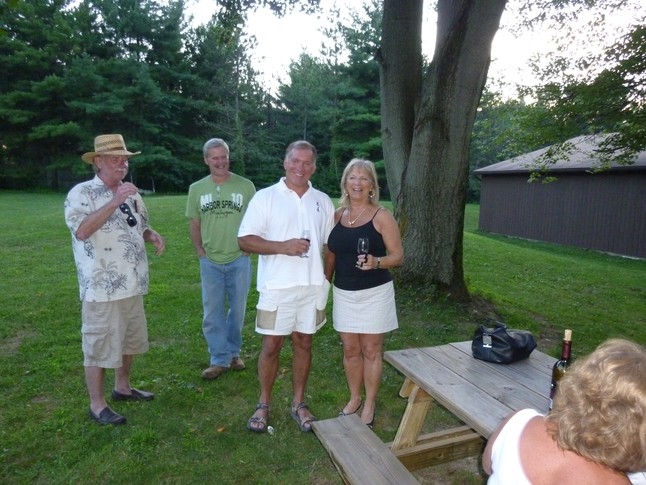 Jeff, Tom, Bill & Claire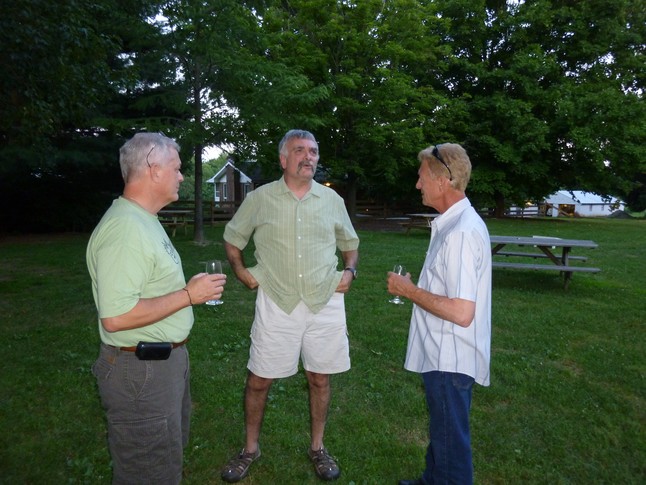 Gary, Tom Stinson & Tim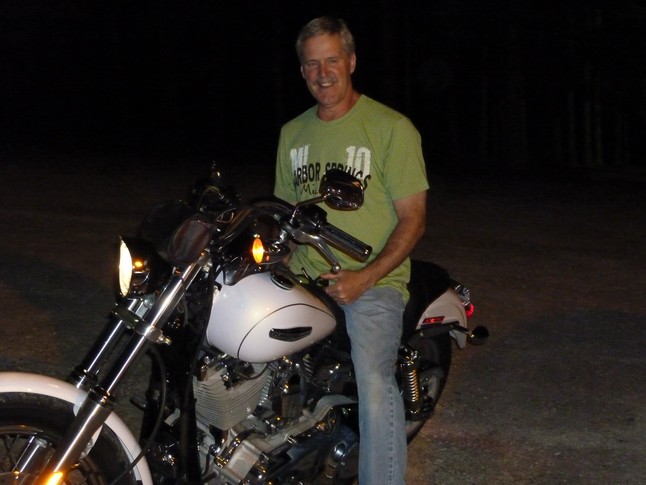 Tom Clapper.........is STILL COOL :-)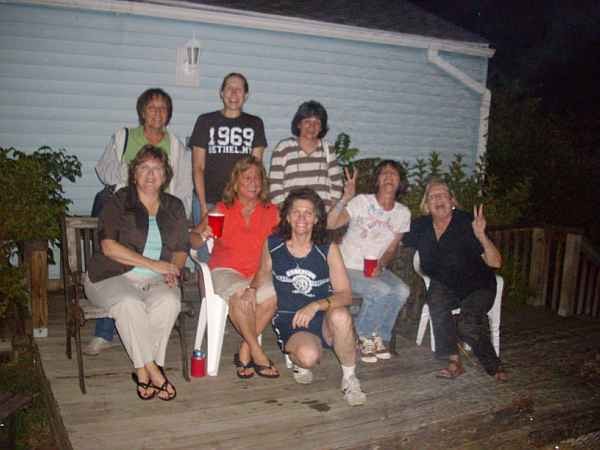 Let's get this party started
Pre-Reunion Party Sept. 14, 2009 (photo is a bit fuzzy but that may be a good thing)
Front Row; Helen (Tanaska) Morgan, Dian Fultz, Yvonne Becker, Dianne (Carpas) Davis, Colleen (Thomas) Cunnane
Back Row; Roxana (Origlio) Fragale, Janet (Shady) Winemiller, Elena (Sardone) Saenger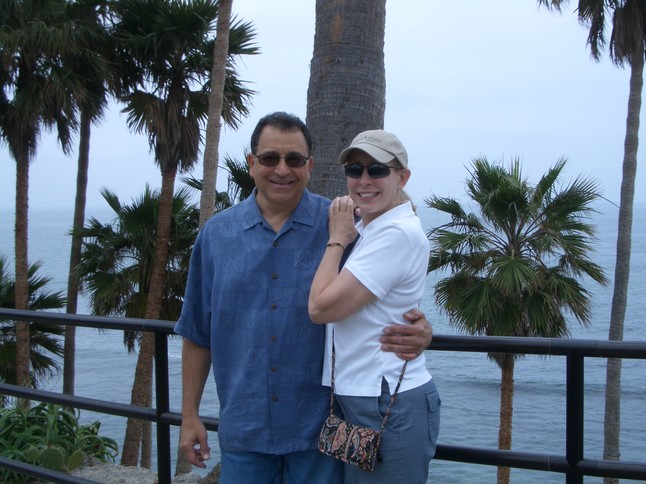 Classmate Mini Reunion May, 2009
Jimmy Goson and Janet (Shady) Winemiller met for lunch in Laguna Beach when Janet was visiting friends in California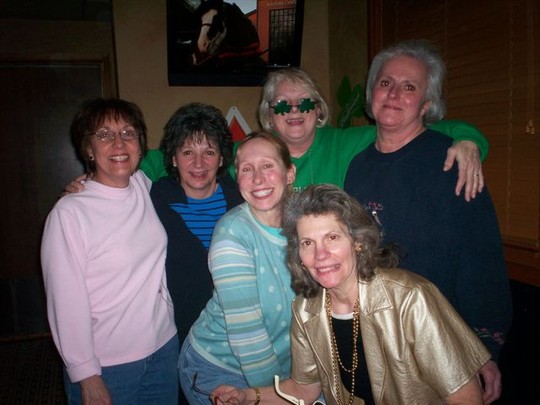 Classmate Mini Reunion March, 2009

A group of classmates gather once a month to celebrate birthdays
Front Row; Janet (Shady) Winemiller, Yvonne Becker
Back Row; Roxana (Origlio) Fragale, Elena (Sardone) Saenger,
Colleen (Thomas) Cunnane and Marguerite (Mazzola) Harrah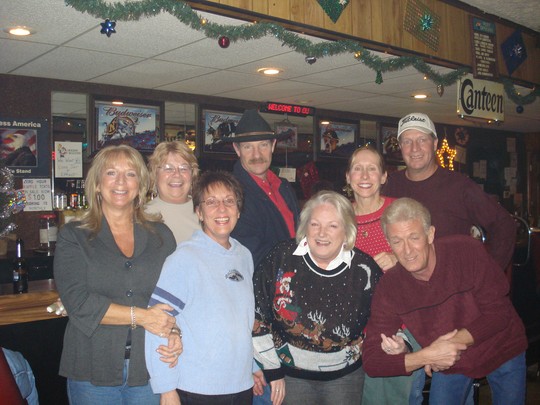 Classmate Mini Reunion December, 2008
A group of classmates gathered at the VFW in Loyal Oak. Special guest was Claire Hose
who was in town over the holidays from Mexico where she currently resides.
Front Row; Claire (Hose) Mendez, Roxana (Origlio) Fragale,
Colleen (Thomas) Cunnane, Tim Murray
Back Row; Marilyn (Lott) Niskanen, Joe Fundak, Janet (Shady) Winemiller, Bob Duncan