Copley High School


Class Of 1969

40 Reunion Gallery 2
The following photos were taken and posted by Shady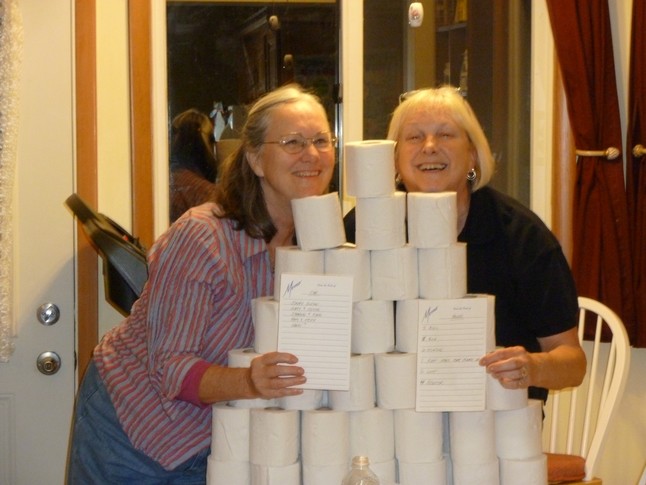 Thursday night Oct 1, 2009 - Part of the "exterior design" team. Laurie Duane & Colleen Thomas
with the hit lists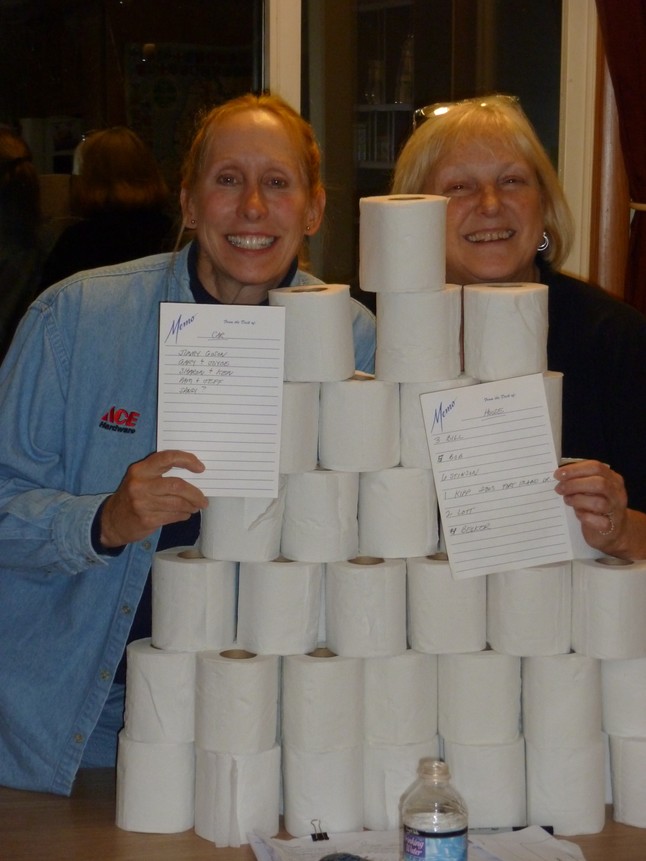 Colleen with Janet Shady - the third "designer" on the team. Was your name on the list?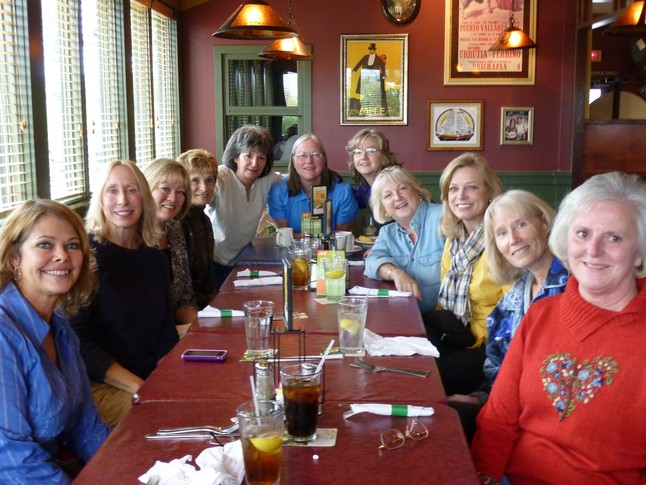 GIRL'S LUNCH at MAX & ERMA'S in Montrose on Friday Oct 2, 2009
Connie Miller, Janet Shady, Joyce Griffith, Shelley Kungle, Elena Sardone, Laurie Duane,
Ellen Catlin, Colleen Thomas, Sandi Hrubik, Denise Fellows and Marguerite Mazzola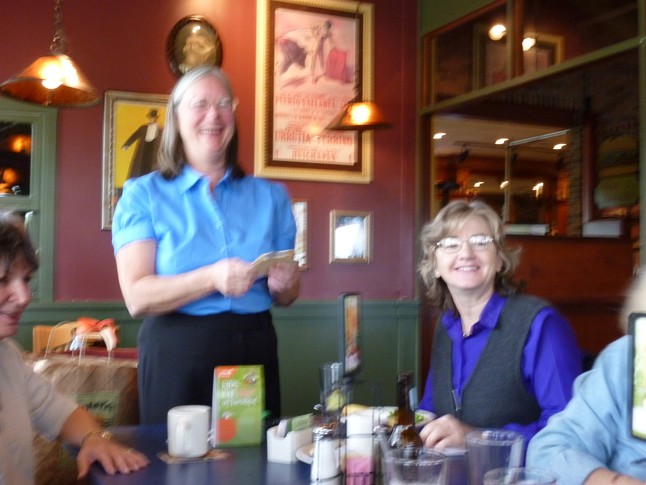 Elena Sardone, blurry Laurie Duane & Ellen Catlin
(even though the camera blurred Elena & Laure I still decided to add this pic because
it is a good photo of Ellen)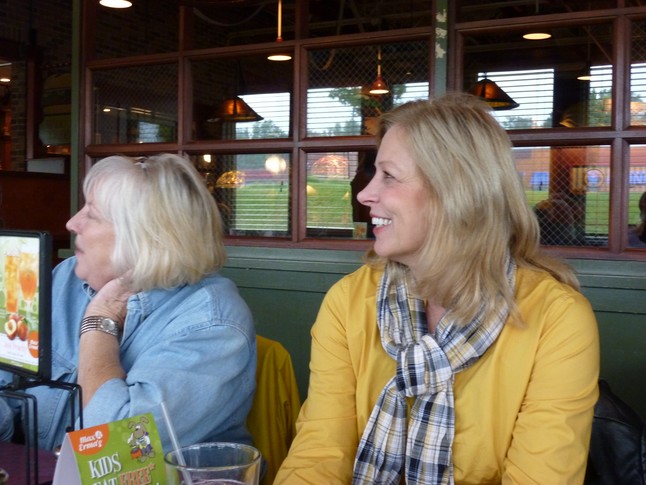 Colleen Thomas & Sandi Hrubik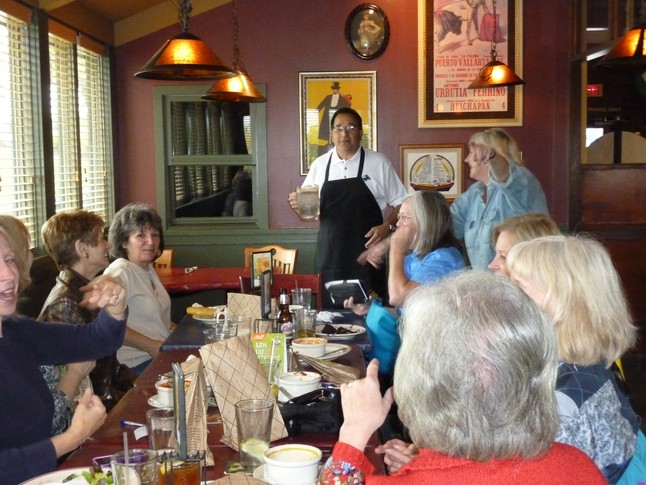 Our waiter FINALLY arrives - hmmmmm, kind of looks like Jimmy Goson, don't 'ya think?

OH WAITER !!!!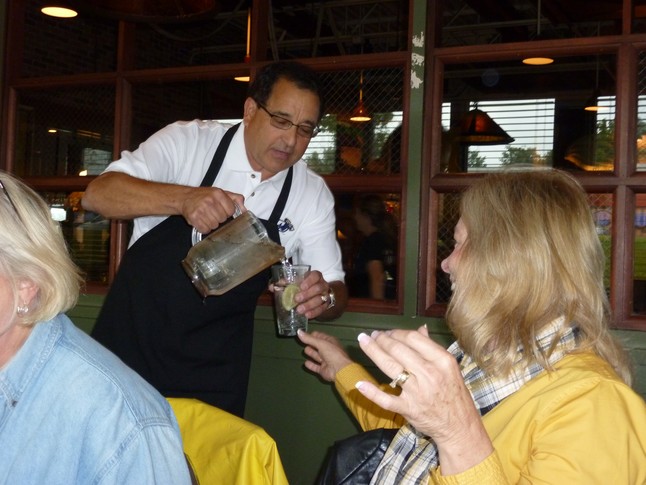 It's about time we got some service!!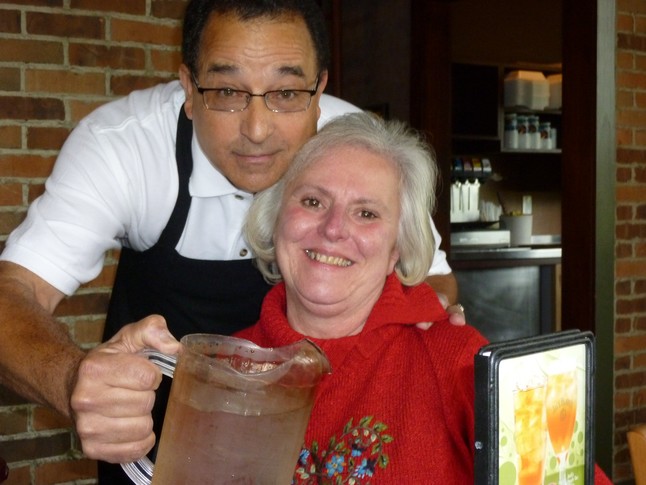 Our waiter tries to get chummy with Marg in hopes of a larger tip
The only tip we gave him was "don't bet on the Brown's"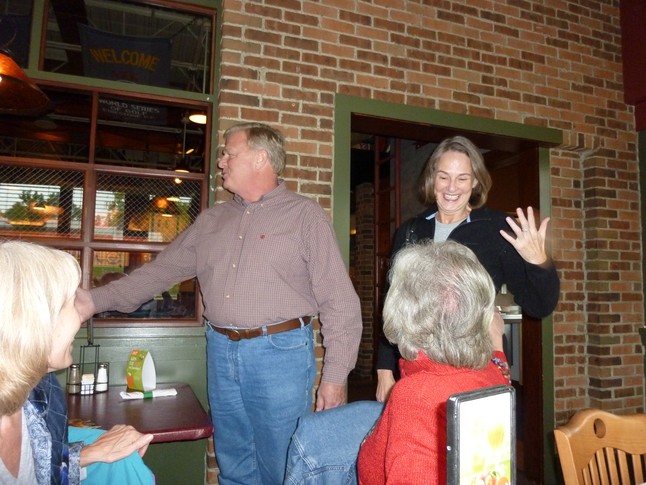 Bill Burlingame & Anne Cook arrive later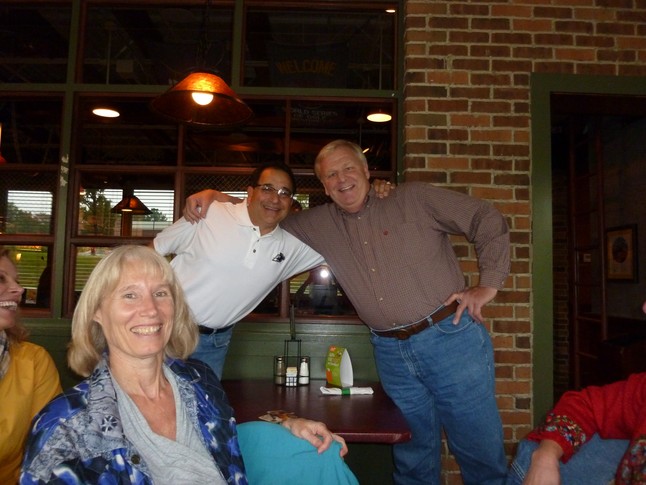 "Buddies" Jimmy Goson and Bill Burlingame (Sandi and Denise seated in front)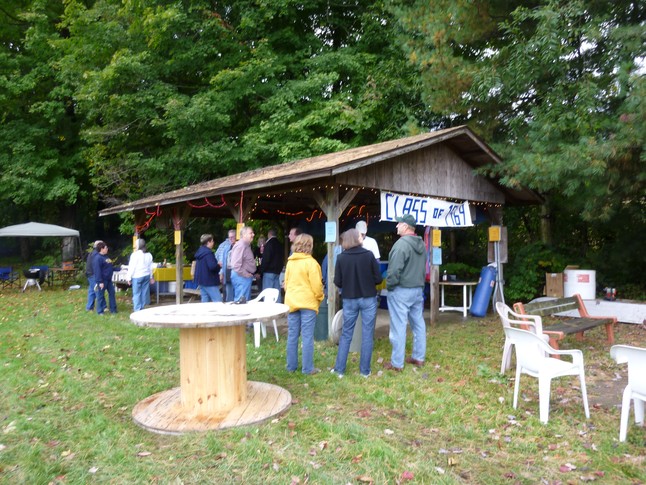 Friday evening - Classmates begin to arrive at Bill's for the pre-game party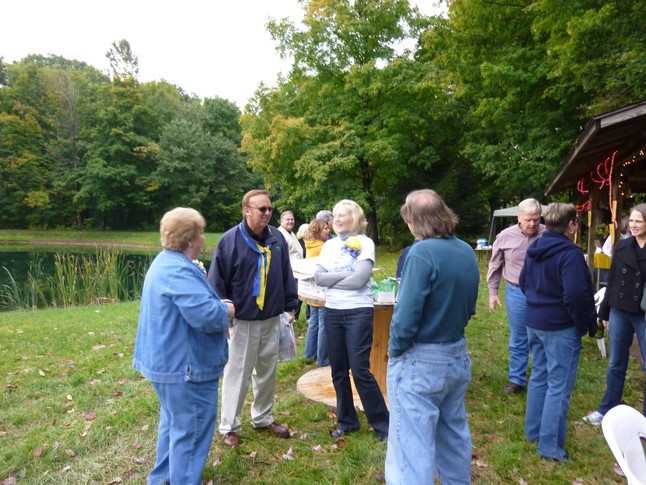 Pam Hicks, Jerry Wood and Debi Diefendorff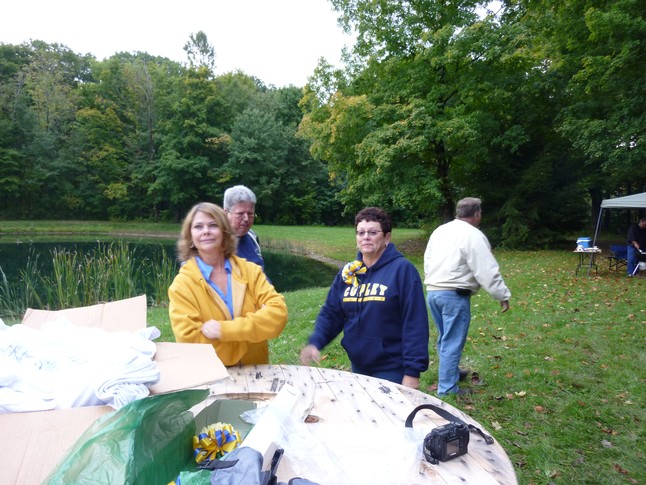 Connie Miller, Tom Acomb and Sharon Abraham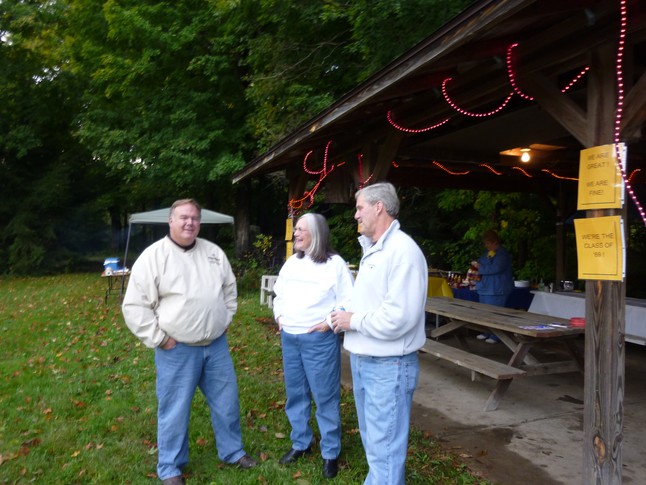 Shel McDougal, Laurie Duane and Tom Clapper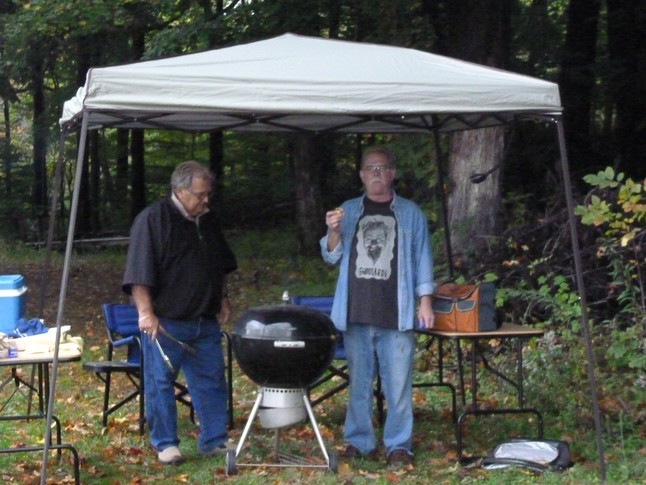 Ken Rowe (Sharon Abraham's husband) and Jeff Matthews (LOVE the Ghoulardi t-shirt Jeff)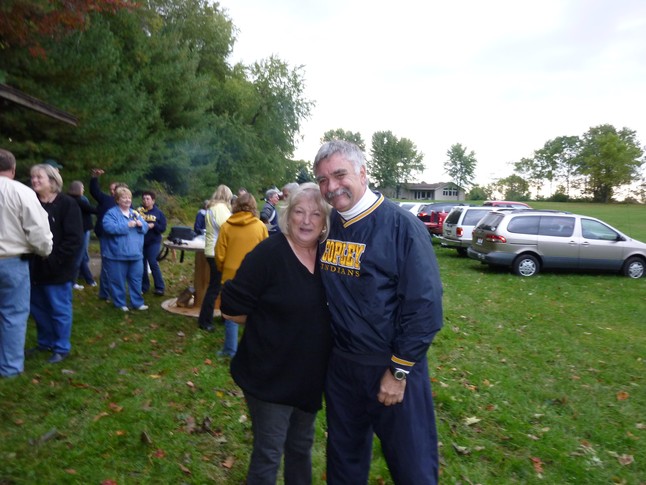 Colleen Thomas and Tom Stinson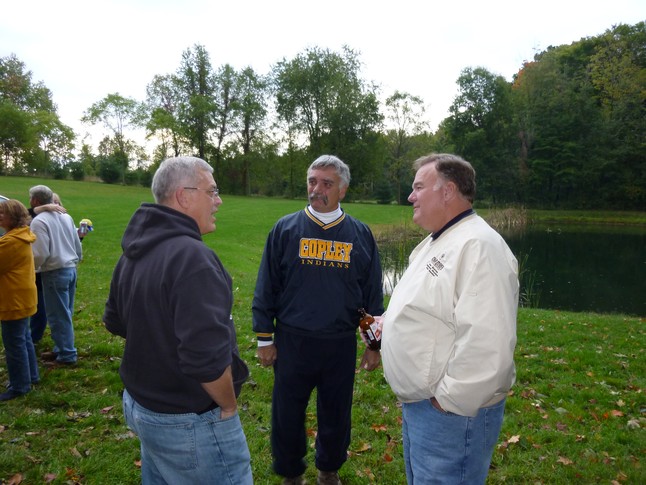 Gary Shorter, Tom Stinson and Shel McDougal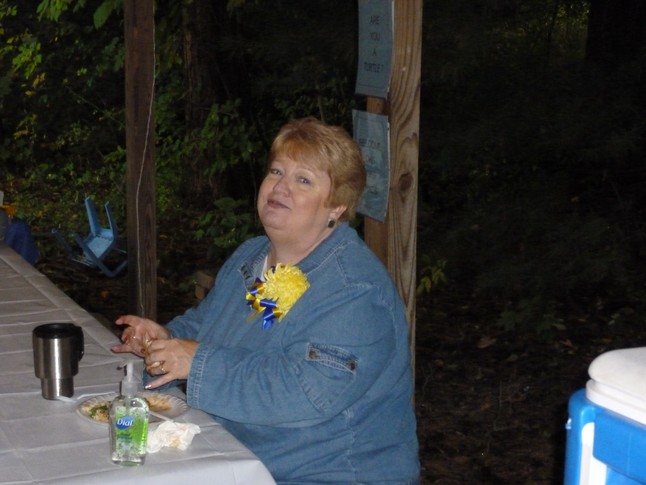 Pam Hicks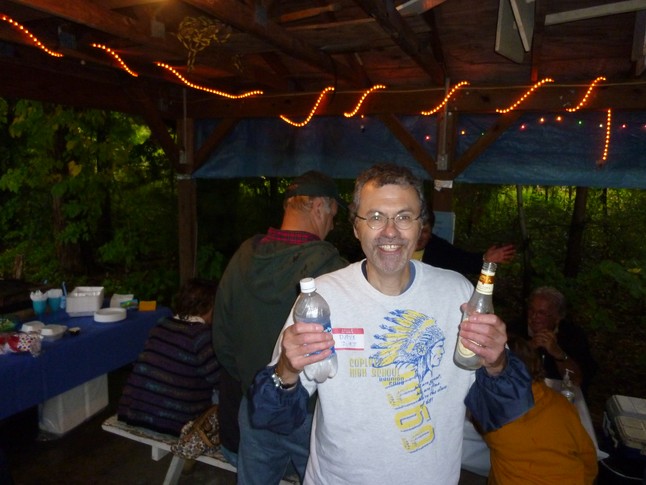 David Sues proudly wear his 40th reunion t-shirt

Peggy Kahler and Bob Duncan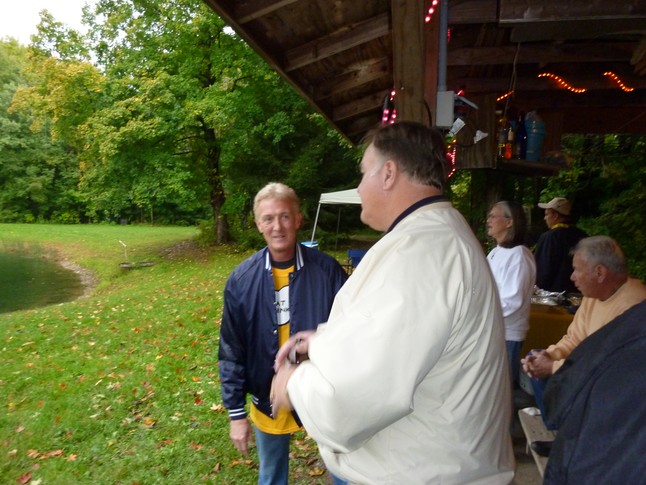 Tim Murray and Shel McDougal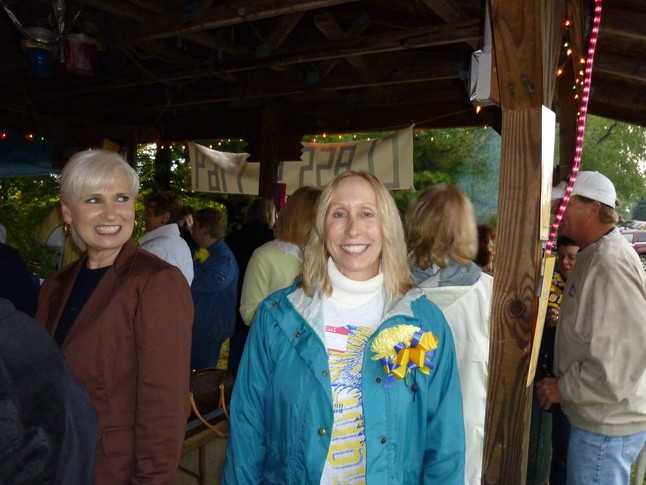 Peggy Kahler and Janet Shady (Sleep??? I think I remember what that is)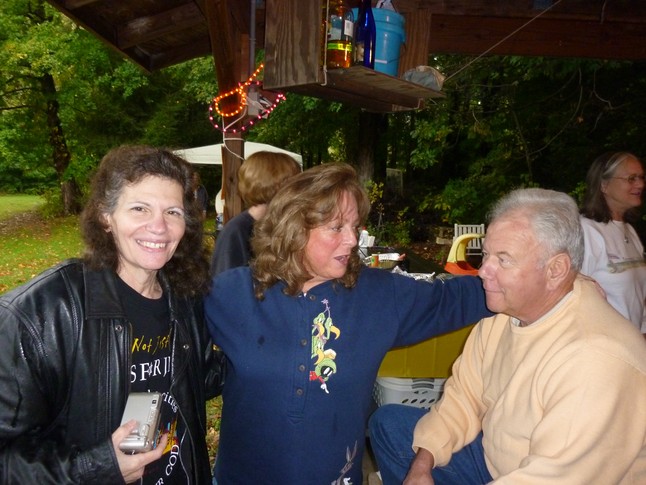 Yvonne Becker, Dian Fultz and Bob Boies (husband of Debi Diefendorff)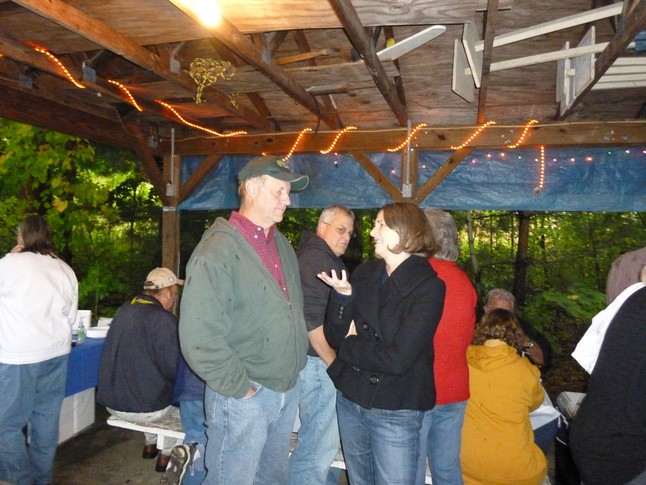 Ron Lenke and Anne Cook (as Gary Shorter frowns about something?)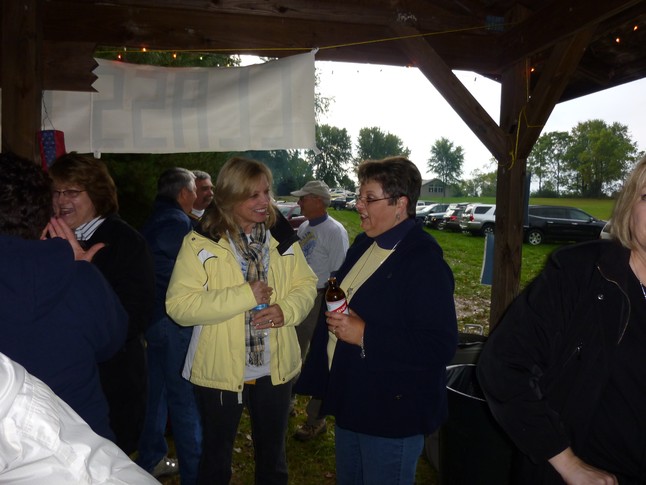 Sandi Hrubik and Mary Beth Sawdey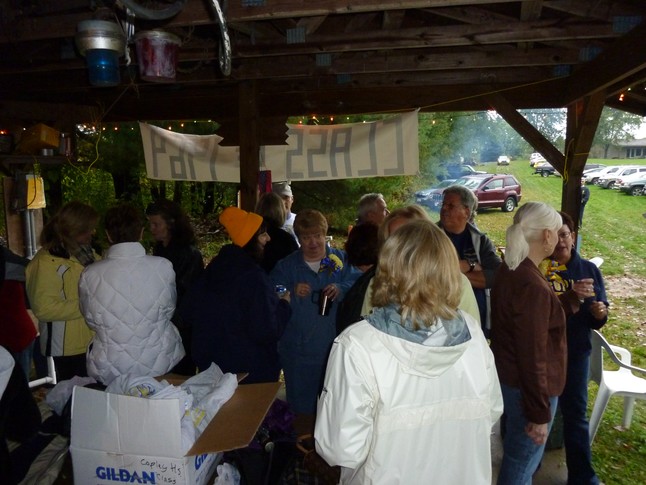 Misc photo of everyone reconnecting with friends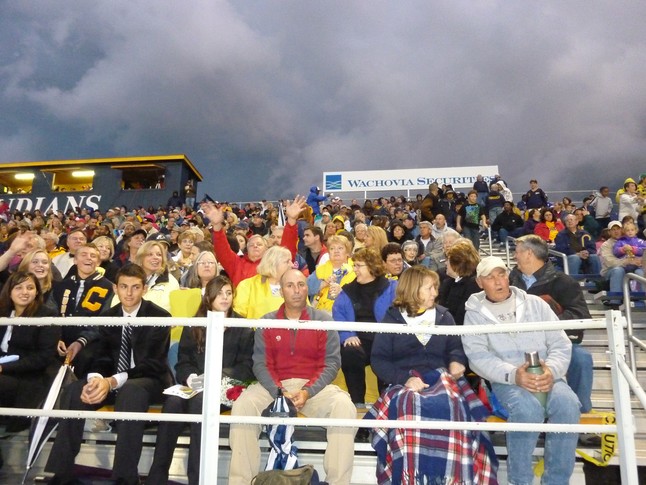 Homecoming game (Copley vs. Wadsworth) with reserved seating for Class of 1969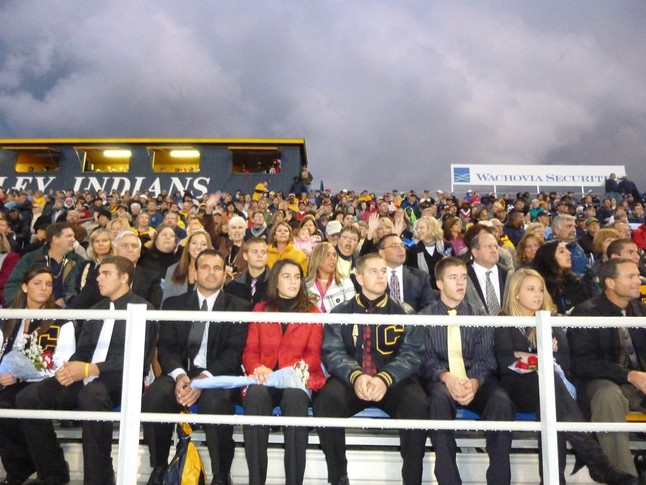 Another group photo (2009 Homecoming court seated in first 2 rows-Shelley Kungle's
niece, Brittany Kungle, was on the homecoming court!)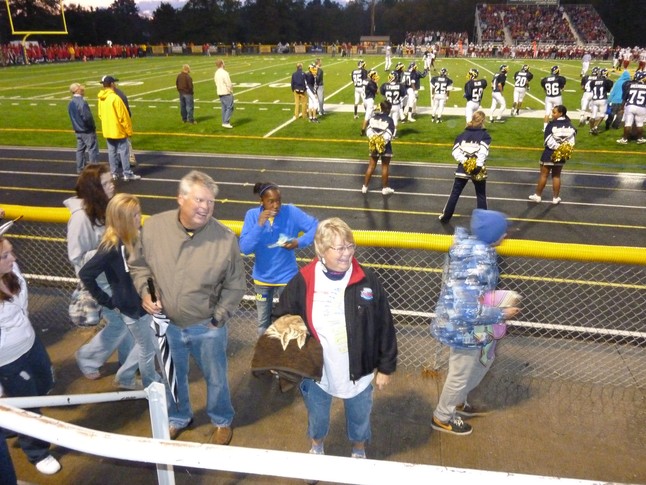 Marilyn Lott and husband Jim Niskanen arrive at the game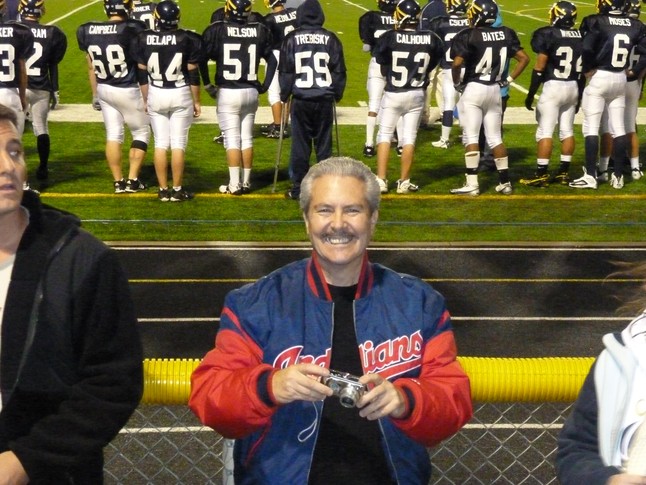 Greg Inama (class of 1968), husband of Shelley Kungle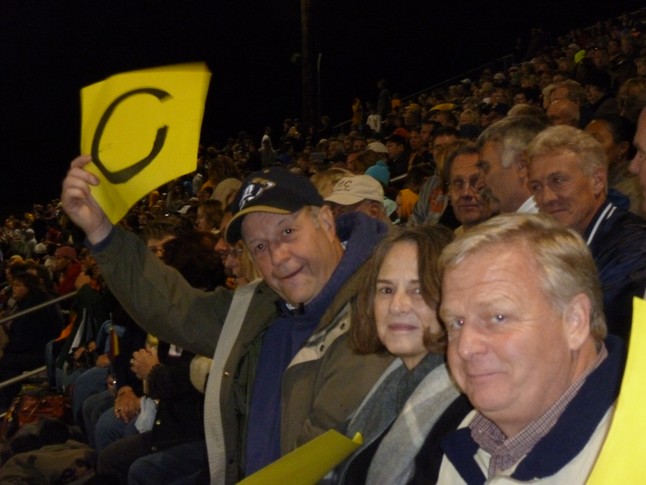 "Give us a C" Ron Lenke, Anne Cook and Bill Burlingame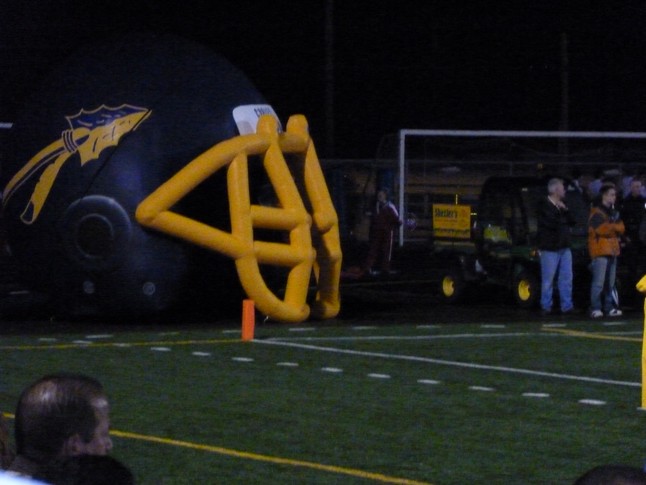 Will the player with the REALLY big head return to the sidelines and claim your helmet?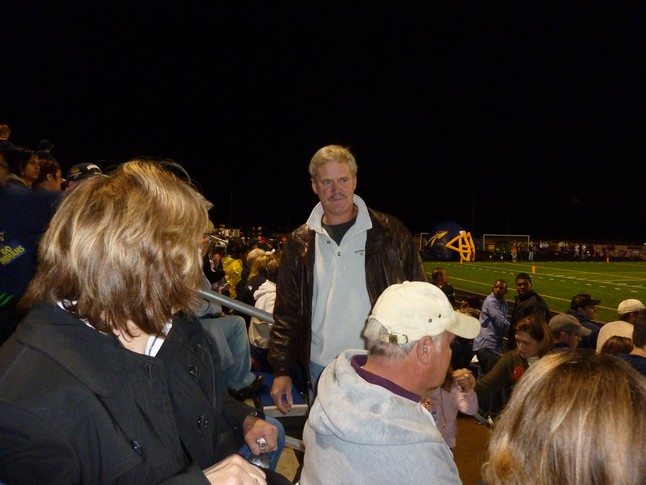 Tom Clapper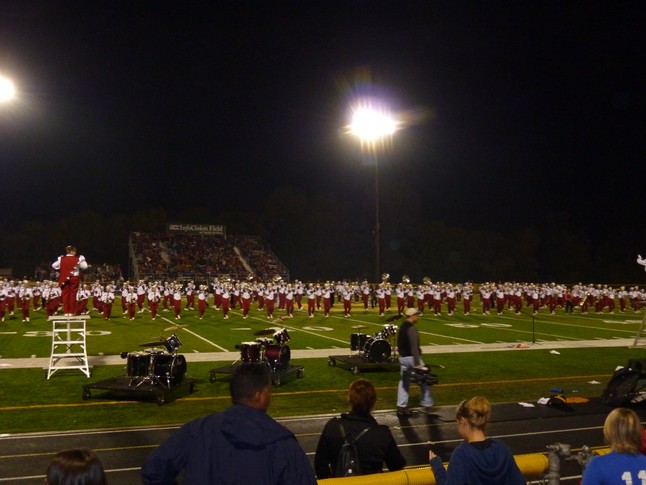 The Wadsworth Marching Band peforms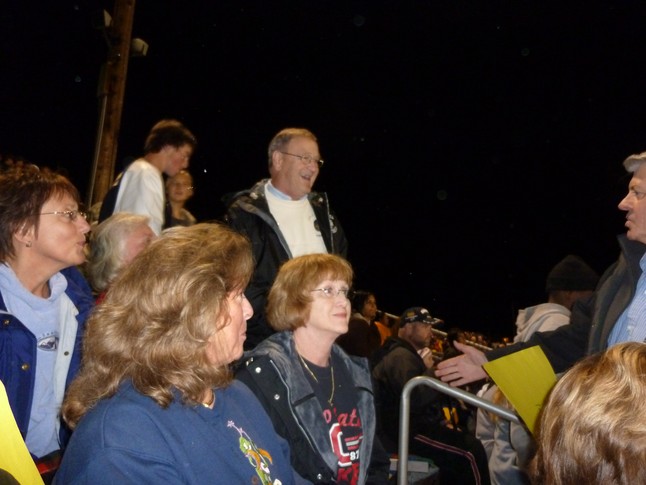 Surprise - Mr. Henderson is here! Also pictured Rox Origlio, Dian Fultz and friend Pam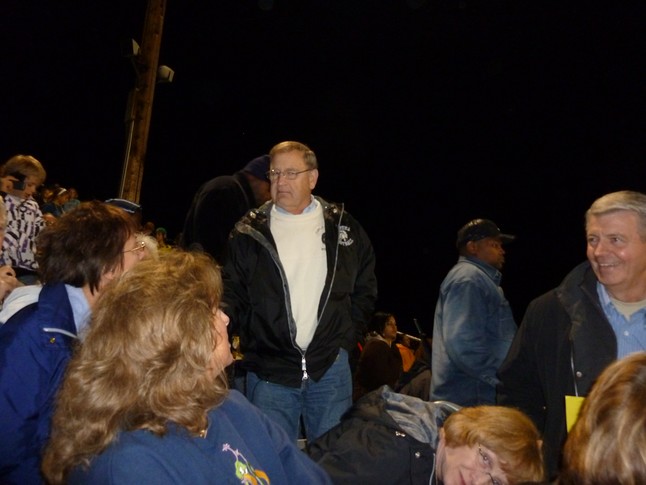 Mr Henderson again. Also pictured Kieth Lange (on right)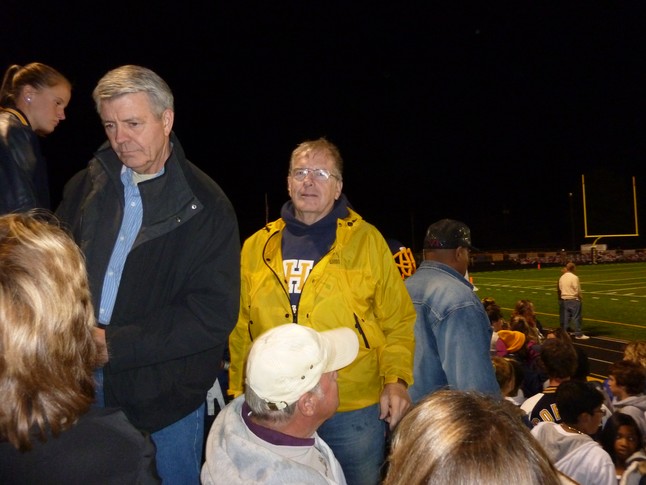 Surprise! Surprise! Mr. Buck is here too! Pictured with Keith Lange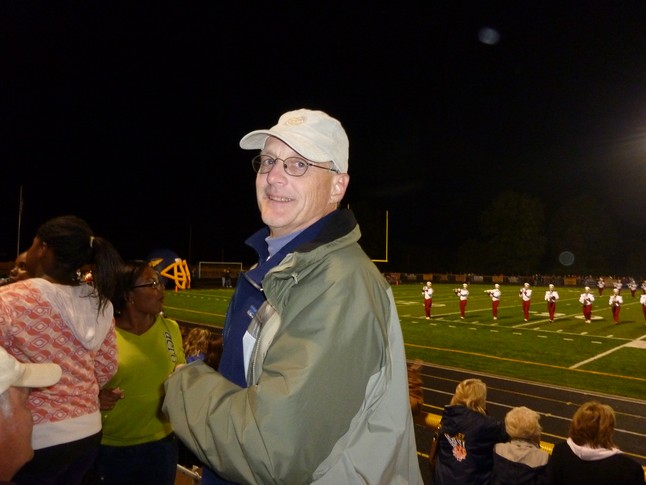 Smiley Face Gary Diefendorff (his wife Marilyn requested I send her this pic because he
rarely smiles in photos)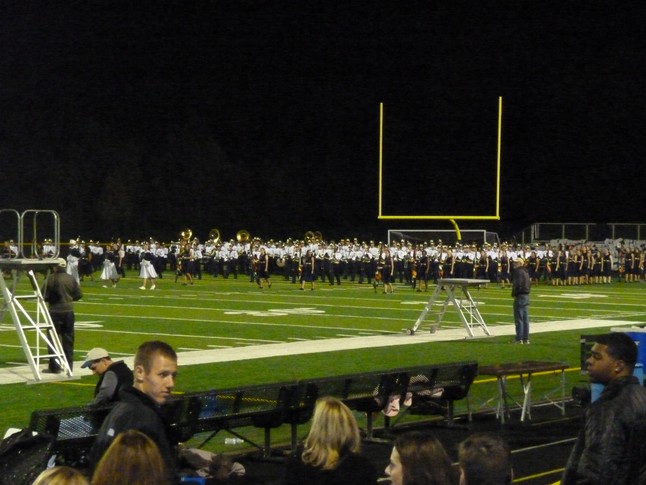 The Copley Marching Band begins their performance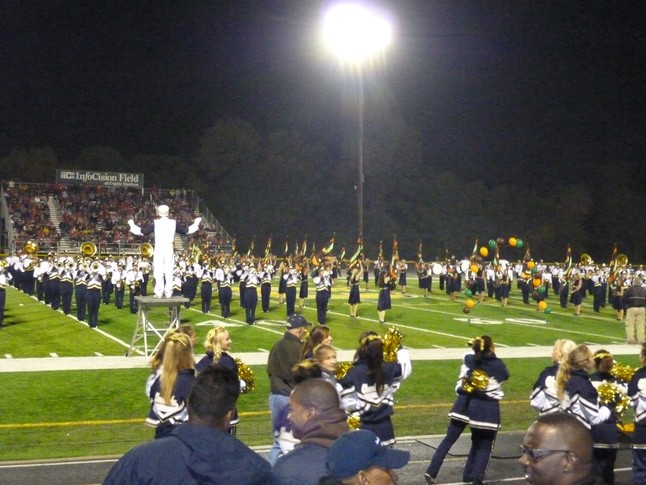 The band gets ready for the Homecoming court to be introduced
(What is with the yellow, green & brown balloons and flags?)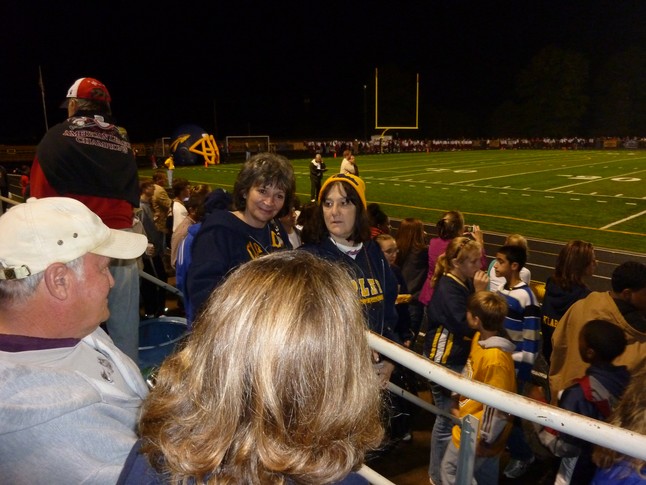 Elena Sardone and Joyce David (class of 1968)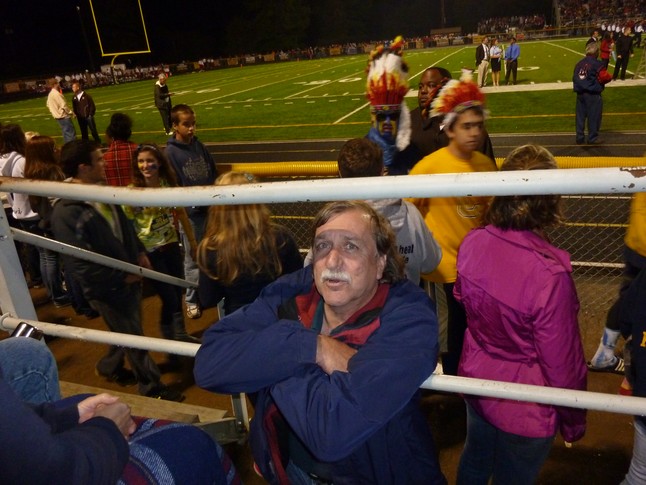 Dave Felber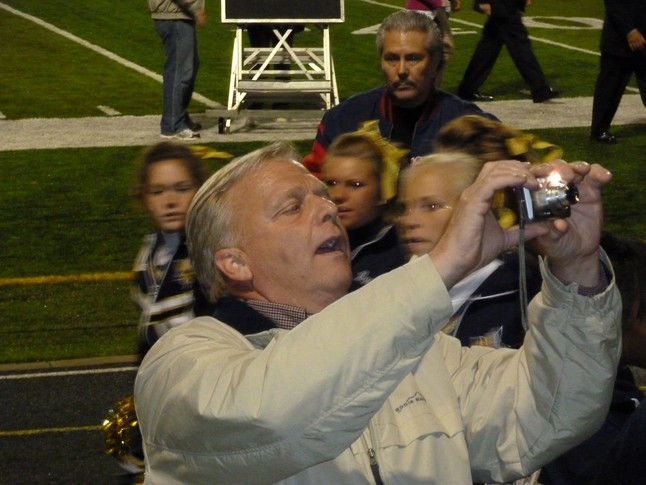 Bill Burlingame (His camera must take better photos if you keep your mouth open)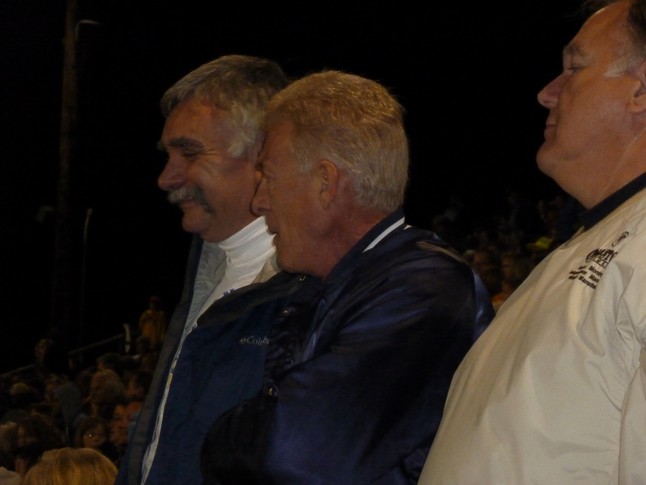 Tom Stinson, Tim Murray and Shel McDougal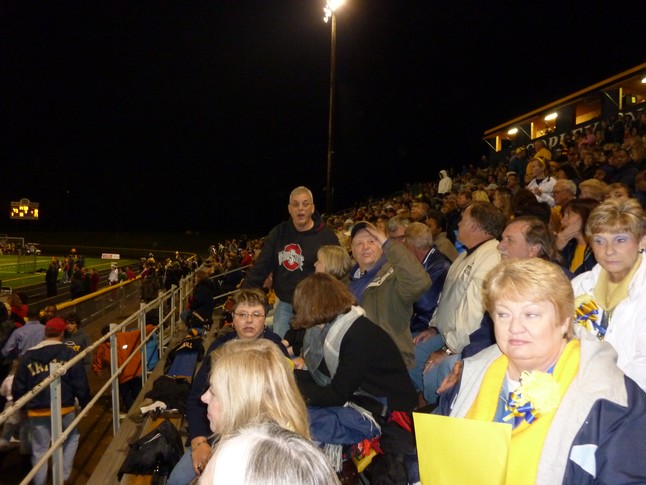 Group photo in the stands Yes, Gary - we see you!!!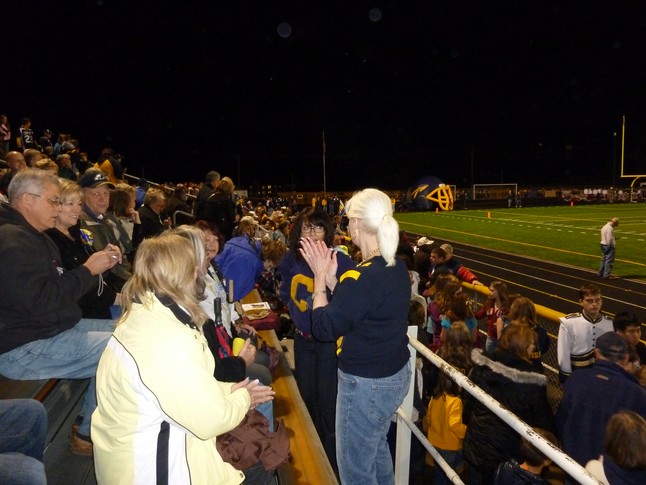 Kathy Inama and Peggy Kahler lead us in "We are great, we are fine, we're the class of '69"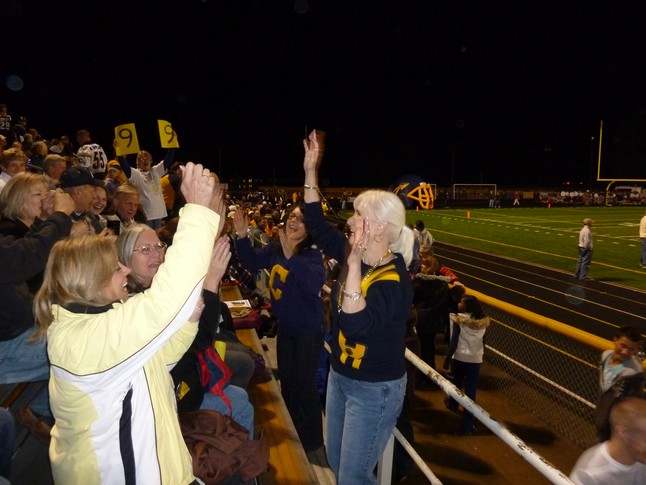 Did Marilyn flunk math class?
The following photo is courtesy of Mary Beth Sawdey - Posted by Shady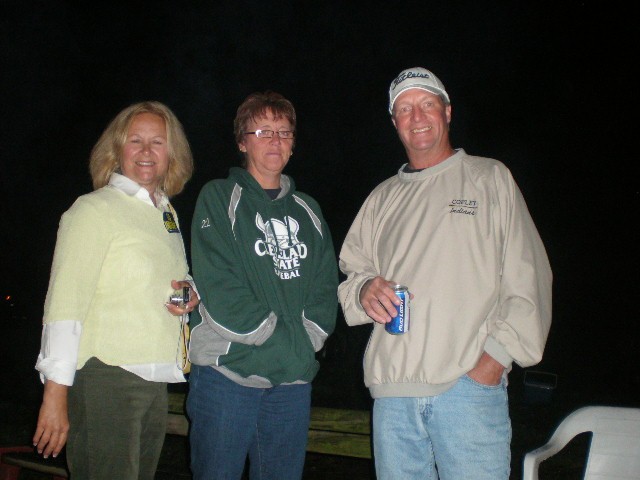 Back at Bill's for the bonfire
Betty Grossmayer, Bob Duncan and friend, Brenda